Tuesday, May 18, 2021
May is National Community Action Month, dedicated to recognizing the impact of the national Community Action Network. GLEAMNS is one of 1,000-plus Community Action Agencies across the country, working to help income-eligible individual and families. This year, Mayor Brandon Smith issued a Proclamation during a Greenwood City Council Meeting, proclaiming May 2021 as National Community Action Month in recognition of the hard work and dedication of GLEAMNS and all Community Action Agencies. See the full Mayoral Proclamation in full text here.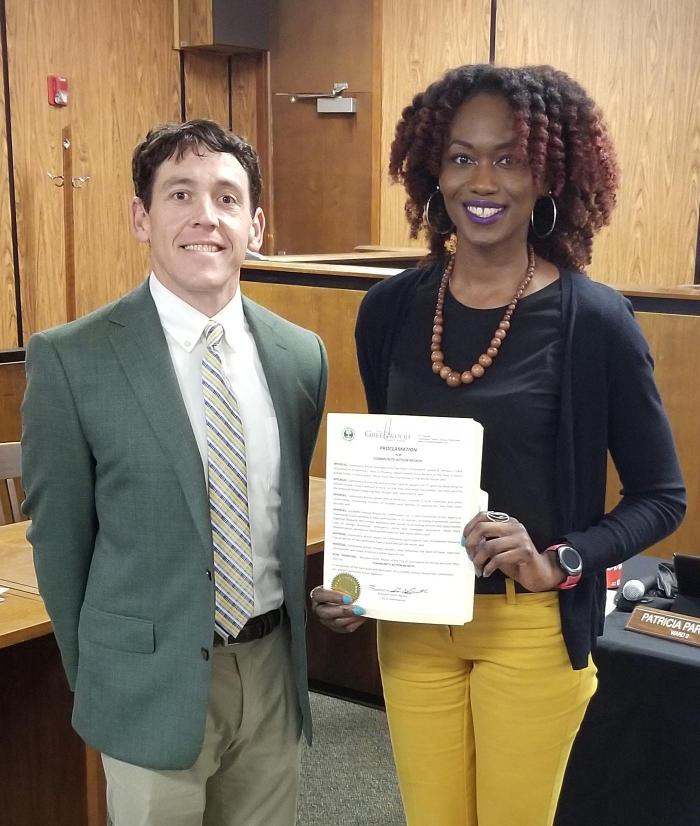 Greenwood Mayor Brandon Smith (left) and Zsaquez Flucker, GLEAMNS Community Services Assistant Program Director (right)
with mayoral proclamation during Greenwood City Council Meeting.