Tuesday, Apr 18, 2023
May 2023 marks the 59th year since the national Community Action Network was established to help American families and communites overcome obstacles to poverty. GLEAMNS HRC is one of 1000+ Community Action Agencies across the country that are helping to connect families and communities to resources and/or opportunities to help alleviate and combat the effects of poverty. During a Greenwood City Council meeting on April 17, 2023, Greenwood Mayor Brandon Smith signed a Proclamation for Community Action Month. He proclaimed May 2023 as National Community Action Month to help raise awareness of Community Action and to reaffirm support for the work of GLEAMNS HRC and other Community Action Agencies across the country.
See the Mayoral Proclamation in full text .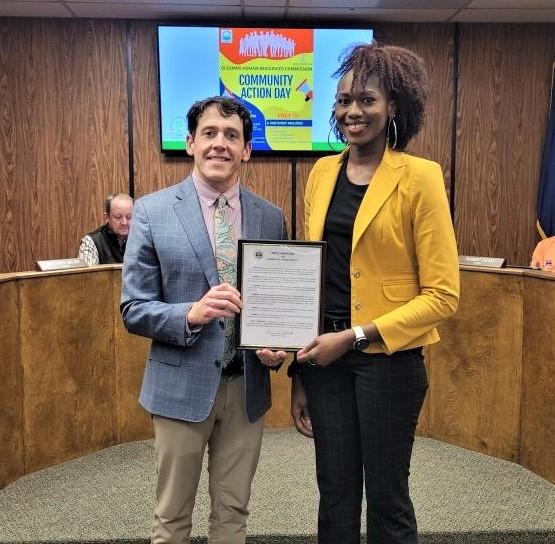 Greenwood Mayor Brandon Smith pictured with Zsaquez Flucker, GLEAMNS Community Services Assistant Program Director